Worship
At Harvest Time, we believe people were created for worship. That's why worship is at the center of everything we do. Our Sunday services are filled with joyful, upbeat, modern worship music. We have reason to celebrate and we give it our best! Our worship teams practice weekly to prepare to lead people into the presence of the Lord. For us, there's no better place to be!
Our Worship Team
Our worship team contains many talented musicians and singers, both young and "not quite as young," who love their craft, but first and foremost have a desire to do what they do simply for God's pleasure and glory.
We work towards excellence, but most of all we endeavor to facilitate an atmosphere in which people can encounter God's Presence. We believe that when we vocalize praise of our God He personally shows up in our midst. (Psalms 22:3) And what could be better than that? It is our pleasure to serve you, the congregation, and our God by helping to arrange this "meeting!"
If you are a musician or singer and are interested in learning about joining Harvest Time's Worship Team, please contact Pastor Jason Josob
Team Schedules
Our Sunday Worship teams, including musicians, singers, sound and tech crews, all use Planing Center Online to co-ordinate and schedule our services. If you are a part of one of these ministries you can click here to log in. If you are interested in lending your skills to one of these ministries please contact Pastor Jason!
ProPresenter
Our wonderful staff of ProPresenter operators offer us invaluable support in every worship service and at special events. Whether it's sermon notes, worship music, or video, the crew makes the worship experience more accessible to all of us!
Do you have presentation experience or would you like to learn skills that will help you both in and outside of the church? Contact Sue DiPalma about becoming part of this ministry! (Team members can access their schedules here.)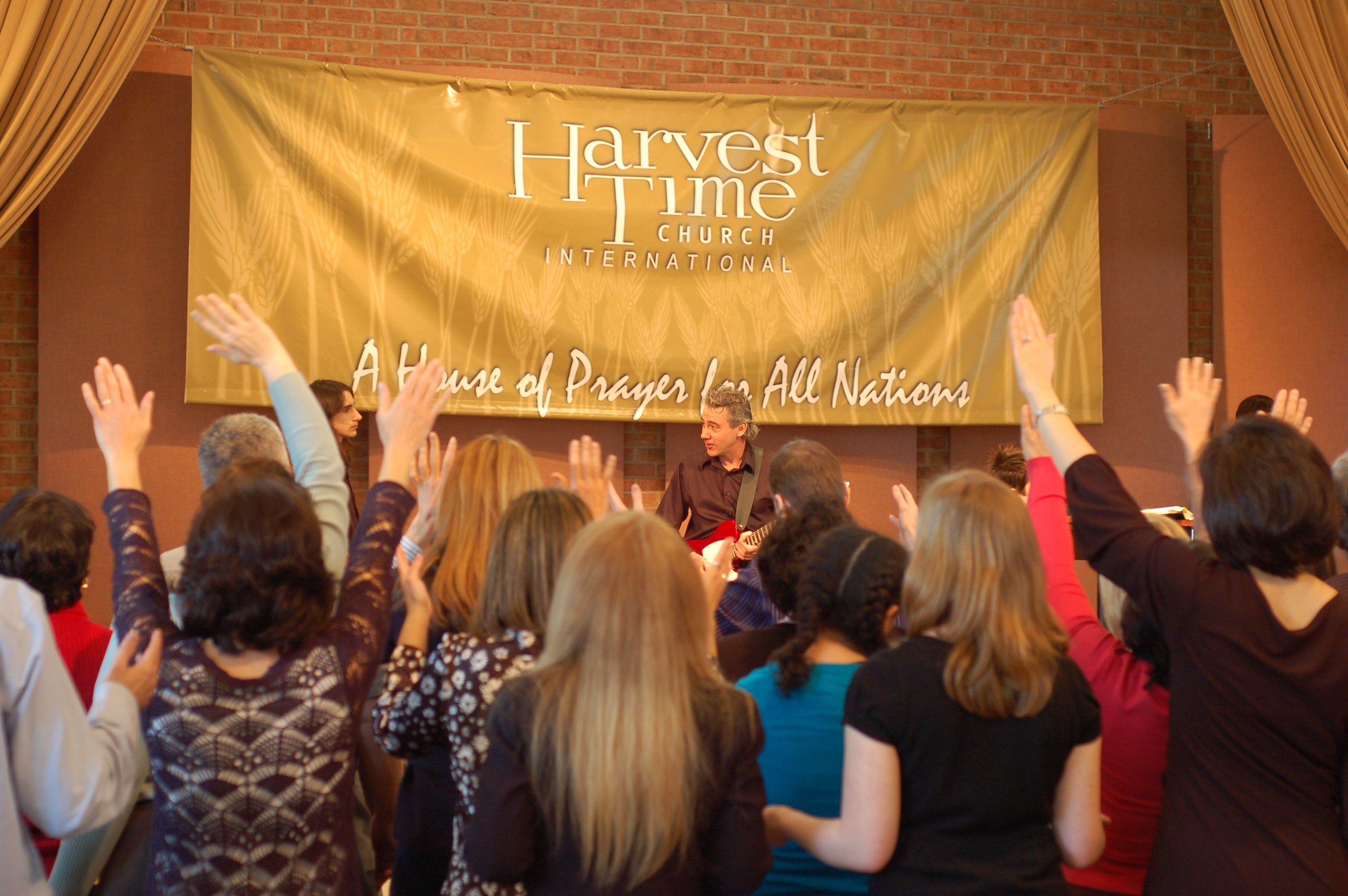 Sound and Light
Ever wonder what goes on behind a mixing console? Want to learn how to run those big spotlights? Have you been yearning to get under the hood and see what really happens at a big concert or drama? Take some steps into the world of audio and stage production – volunteer to become one of those indispensable people who "make Harvest Time run!" Contact Frank Murphy about becoming a sound or light tech at Harvest Time.