Upcoming Events
Missions Convention, February 7-9

Make plans now to attend…
Friday, February 7th - Sunday, February 9th, 2014

Friday Night Events - 6:30 PM:

International Food Tasting Event with Children's Missions Parade
Bangladesh 2013 Testimonies
Special Guest Missionaries: Joel Charest (Mozambique); Bill McDonald (Ecuador)
Saturday Morning Ladies' Breakfast – 9:00 AM
Special Guest Speaker: Royree Jensen
Saturday and Sunday Services:
Special Guest Speaker: Royree Jensen (Harvest International Ministries in Australia)
Faith Promise Pledge Cards
Missionary Profiles:
Joel and Adrienne Charest, Missionaries to Mozambique
In May of 2008 the Charest family arrived in Mozambique to begin their ministry among the young generation in the nation. For the next four years they worked in many different avenues of ministry. Currently, they are temporarily living in the United States as they raise the necessary funding to return to Mozambique.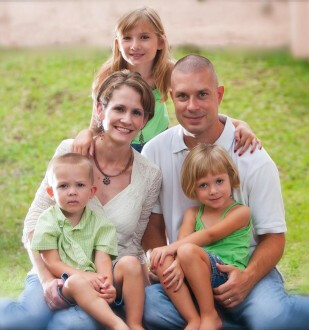 Bill and Connie McDonald, Missionaries to Ecuador
The McDonalds have ministered in Latin America since 1989. In April 2003, Bill founded Unsión Television Network International. Founded as a small, volunteer-based firm, Unsión is now an international organization that broadcasts programming with a Biblical worldview throughout the Americas and Caribbean.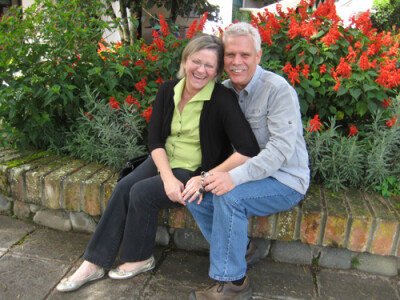 David and Royree Jensen
Both Royree and her husband David spent over 10 years as missionaries in Papua New Guinea. Currently, Royree is the Senior Leader of River of Life Church in Logan City Australia. They also oversee a large network of churches in India and head up an Indian Children's Home named in their honor.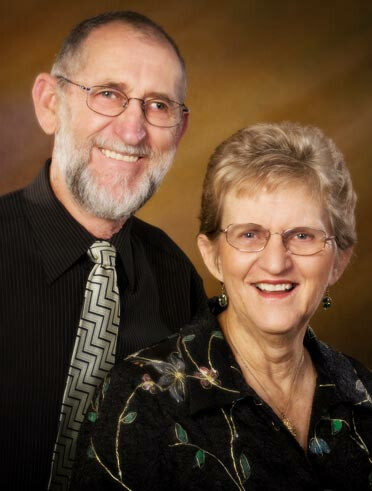 PAUL WILBUR IN CONCERT, FEBRUARY 28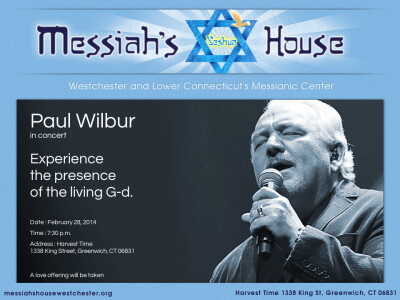 Harvest Time Church is pleased to welcome noted Messianic psalmist, composer, and Integrity Music recording artist Paul Wilbur!
Don't miss this unforgettable evening in the Lord's Presence! Admission is free. A freewill offering will be taken.
ABOUT PAUL WILBUR:
"Paul and his team travel throughout the United States and the world sharing the love of God through Yeshua (Jesus) the Messiah.
"In 1990 Paul recorded his first release with Integrity entitled "Up To Zion." Since then he has recorded five more solo albums including three performed live in Jerusalem: "Shalom Jerusalem," "Jerusalem Arise," and "Lion Of Judah." "Holy Fire" (1997) and "The Watchman" (2006) were recorded in Houston and San Antonio respectively. Two more special release collections entitled "Pray For The Peace of Jerusalem" and "Praise Adonai" were released in 2007 and 2008 to honor the 60th birthday of Israel and the 40th anniversary of the re-unification of Jerusalem. Paul has also recorded seven projects in Spanish and two in Portuguese. These award-winning discs enable the team to minister to more than one third of the world's population in their own language!
"Wilbur Ministries is headquartered in Jacksonville, Florida, where Paul makes his home with his wife Luanne. Their two sons Nathan, his wife Malki and Joel, and his wife Sharon Chernoff Wilbur also live in the area and play important roles in the life of the ministry."
(Courtesy: Wilbur Ministries)
Get more information about Paul's ministry and music at http://www.wilburministries.com/.